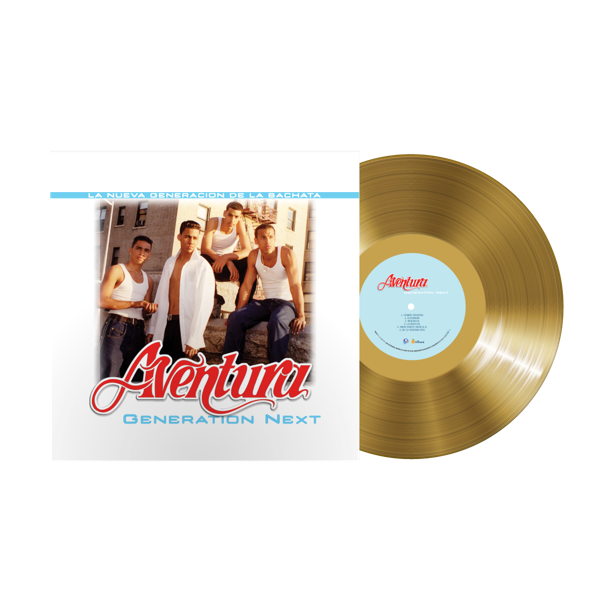 Generation Next Gold Vinyl LP
Aventura's debut album, Generation Next, is available on vinyl for the first time! Only 2,000 copies of this special edition gold vinyl were pressed. Get your copy before they're gone!
TRACKLIST
Cuando Volverás
El Coro Dominicano
Alexandra
Dime Si Te Gusto
Mujeriego
Un Poeta Enamorado
La Novelita
Si Me Dejas Muero
Amor Bonito (Novela 2)
Cuando Volverás (English Version)
No lo Perdona Dios
This is a pre-order item and is expected to ship on/around August 14, 2020.